Quote of the Day
Jim Rohn
"It is the set of the sails, not the direction of the wind that determines which way we will go."

How to of the Day
How to Address an Envelope to a Married Couple
It's easy to feel overwhelmed by the etiquette of addressing a couple. Fortunately, traditions are changing and there's no longer a "right" or "wrong" way. Consider whether the couple uses the same last name, hyphenates, or uses different names. Then determine if you'd like to use formal titles or just list their names. Always remember to put accurate mailing information and include your return address on the envelope.

"Make it Tonight" - EatingWell
Coming Soon Movies
Aquaman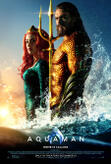 Opens Friday, Dec 21, 2018
The surface world poses a threat to Aquaman and his people.

Bumblebee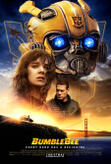 Opens Friday, Dec 21, 2018
On the run in the year 1987, Bumblebee the Autobot finds refuge in a junkyard in a small California beach town. When 17-year-old Charlie revives him, she quickly learns that this is no ordinary yellow Volkswagen.

Mary Poppins Returns (2018)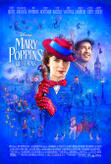 Opens Wednesday, Dec 19, 2018
Magical nanny Mary Poppins reunites with Michael and Jane.

Second Act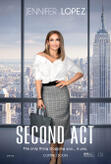 Opens Friday, Dec 21, 2018
Maya is a 40-year-old woman struggling with frustrations from unfulfilled dreams. Until, that is, she gets the chance to prove to Madison Avenue that street smarts are as valuable as book smarts, and that it is never too late for a Second Act.

Welcome to Marwen
Opens Friday, Dec 21, 2018
A crime victim creates a miniature World War II town.

Holmes & Watson

Opens Tuesday, Dec 25, 2018
A humorous take on Sir Arthur Conan Doyle's classic mysteries featuring Sherlock Holmes and Doctor Watson.

Vice (2018)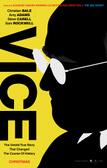 Opens Friday, Dec 21, 2018
Vice President Dick Cheney wields his newfound power.

Escape Room (2019)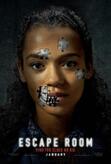 Opens Friday, Jan 4, 2019
Six strangers find themselves in circumstances beyond their control, and must use their wits to survive.